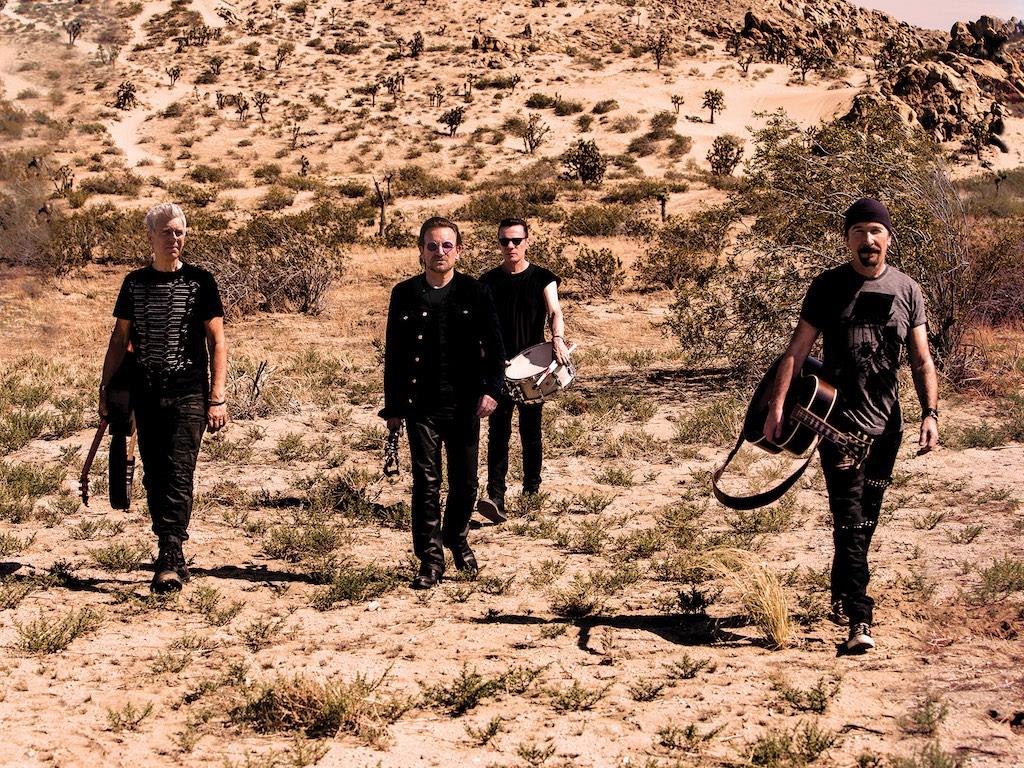 Ticketmaster Resale
All tickets on Ticketmaster Resale are listed by sellers at prices they set.
Learn more or read our Terms of Use.
Top Concert Tickets

Popular Rock Tickets

Popular Pop Tickets
Terms of Use
WELCOME TO TICKETMASTER RESALE
This document, as amended from time to time in accordance with its terms, ("Terms of Use") sets out the terms and conditions that govern use of the Ticketmaster Resale website at resale.ticketmaster.co.nz ("Site"). By using or visiting the Site, you expressly agree to be bound by the Terms of Use and to follow the Terms of Use and all applicable laws and regulations governing the Site. Ticketmaster NZ Limited (number 1587216) and resale.ticketmaster.co.nz (collectively "Ticketmaster Resale") reserve the right to change the Terms of Use at any time, effective immediately upon posting on the Site. Please check this page of the Site periodically as Ticketmaster Resale will note when there are updates to the Terms of Use at the bottom of the Terms of Use. Your continued use of the Site will constitute your acceptance of the revised Terms of Use. If you do not agree with the terms of any revised version of the Terms of Use, please do not continue to use the Site. Subject to any rights and remedies that you may have under the Fair Trading Act 1986 and the Consumer Guarantees Act 1993, if you violate the Terms of Use, Ticketmaster Resale may terminate your use of the Site, bar you from future use of the Site, remove your ticket listings from the Site, cancel any order for tickets you have made and/or take any other appropriate legal action against you.
PERMITTED USE
You agree that you are only authorised to visit, view and to retain a copy of pages of the Site for your own personal use and that you shall not duplicate, download, publish, modify or otherwise distribute the material on the Site for any purpose other than to review event and promotional information, for personal use or to sell or purchase tickets strictly in accordance with the Buyer Agreement and Seller Agreement (which are available on the Site), unless otherwise specifically authorised by Ticketmaster Resale to do so. You also agree not to deep-link to the Site for any purpose, unless specifically authorised by Ticketmaster Resale to do so. The content and software on the Site is the property of Ticketmaster Resale and/or its suppliers and is protected by Australian and/or New Zealand and/or international copyright laws. Ticketmaster Resale may post a legal notice and various credits on pages of the Site which must not be removed. Please do not remove any legal notice or any credits or any additional information contained along with the notices or credits.
BUYER AND SELLER AGREEMENT
Please review the Buyer Agreement, which will govern the purchase of any tickets by you through the Site, and the Seller Agreement, which will govern the sale of any tickets by you through the Site.

Truthfulness and Accuracy of the Information You Provide; Complying with Laws; Verifications and Authorisations

The sale and purchase of tickets to entertainment events is regulated under certain legislation. You may be asked to provide information during processes you engage in on the Site. You represent and warrant that all information you provide will be true, complete and correct, and that you will update all information as it changes. You also acknowledge that complying with laws is your responsibility, and you agree not to hold us liable for your failure to comply with any law or our failure to notify you of, or properly apply, any law. If Ticketmaster Resale is unable to verify or authenticate any information you provide during any registration, ordering, purchase, ticket listing, sale, authentication, delivery, payment or remittance process, or any other process, or if Ticketmaster Resale is no longer able to verify or authorise your credit or debit card or bank account information, you may be prohibited from using the Site.
USER CONTRIBUTIONS TO THE SITE
From time to time, the Site may provide you with opportunities to contribute to the Site, which may include, but not be limited to, uploading your user profile, participating in chats and using bulletin boards. Anything that is contributed to the Site by you or other Site users will be referred to in the Terms of Use as "User Content". Ticketmaster Resale is not liable or responsible for any User Content. The contributions of third parties do not necessarily represent the view or opinions of Ticketmaster Resale. Ticketmaster Resale cannot preview User Content before it appears. Users can be held liable for any illegal or prohibited User Content they provide to the Site, including, among other things, infringing, defamatory or offensive materials. If you discover this kind of material on the Site, please notify us at resale.service@ticketmaster.co.nz and Ticketmaster Resale will investigate your claim and may then take the actions deemed appropriate.
LINKS AND SEARCH RESULTS
The Site may automatically produce search results that reference or link to third party sites throughout the World Wide Web. Ticketmaster Resale has no control over these sites or the content within them. Ticketmaster Resale cannot guarantee, represent or warrant that the content contained in these sites is accurate, legal and/or inoffensive. Ticketmaster Resale does not endorse the content of any third party site, nor do Ticketmaster Resale warrant that the site will not contain viruses or otherwise impact your computer. By using the Site to search for or link to another site, you agree and understand that you may not make any claim against Ticketmaster Resale for any damages or losses, whatsoever, resulting from your use of the Site to obtain search results or to link to another site. If you have a problem with a link from the Site, please notify us at resale.service@ticketmaster.co.nz and Ticketmaster Resale will investigate your claim and take any actions Ticketmaster Resale deems appropriate in our sole discretion.
PROHIBITED CONTENT
he following is a partial list of the kind of User Content which is illegal or prohibited on the Site, being User Content that:
• is patently offensive to the online community, such as User Content that promotes racism, bigotry, hatred or physical harm of any kind against any group or individual;
• could be harmful to minors;
• harasses or advocates harassment of another person;
• involves the transmission of "junk mail", "chain letters" or unsolicited mass mailing or "spamming";
• promotes information that is known to be false, misleading or promotes illegal activities or conduct that is abusive, threatening, obscene, defamatory or libelous;
• promotes an illegal or unauthorised copy of another person's copyrighted work, such as providing pirated computer programs or links to them, providing information to circumvent manufacture-installed copy-protect devices or providing pirated music or links to pirated music files;
• contains restricted or password only access pages or hidden pages or images (those not linked to or from another accessible page);
• displays pornographic or sexually explicit material of any kind;
• provides material that exploits people under the age of 18 in a sexual or violent manner or solicits personal information from anyone under 18;
• provides instructional information about illegal activities such as making or buying illegal weapons, violating someone's privacy or providing or creating computer viruses;
• solicits passwords or personal identifying information for commercial or unlawful purposes from other users; and
• is the carrying out, or promotion, of commercial activities without our prior written consent, such as contests, sweepstakes, barter, advertising and pyramid schemes.
OFFLINE CONDUCT
Although Ticketmaster Resale cannot monitor the conduct of users off the Site, it is also a violation of the Terms of Use to use any information obtained from the Site in order to harass, abuse or harm another person, or in order to contact, advertise to, solicit or sell to any Site user without their prior explicit consent.
COMMERCIAL USE
No bulletin board, chat or other areas of the Site may be used by you for any commercial purposes such as to conduct sales of tickets, merchandise or services of any kind, except for the "Buy tickets" and the "Sell tickets" areas of the Site which may be used to buy and sell tickets strictly in accordance with the Buyer Agreement and Seller Agreement. You must obtain our prior written consent to make commercial offers of any kind (other than the offer to sell tickets strictly in accordance with the Seller Agreement), whether by advertising, solicitations, links or any other form of communication. Without limiting the foregoing, you must not use the Site to link to other sites for the purpose of selling tickets of any kind. Ticketmaster Resale reserve the right to block access to the Site or Ticketmaster Resale's other services, remove any ticket listing on the Site or cancel a ticket order made through the Site with respect to any person believed to be, or believed to be acting in concert with any person who is believed to be, violating the law or the Terms of Use or Ticketmaster Resale's rights or utilising automated means to process or place ticket orders. Violating any limitations or terms on the Site will be deemed to be a violation of the Terms of Use.
ACCESS AND INTERFERENCE
You agree that you will not use any robot, spider or other automatic device, process or means to access the Site. Nor shall you use any manual process to monitor or copy pages of the Site or the content contained thereon or for any other unauthorised purpose without our prior expressed written permission. You agree that you will not use any device, software or routine that interferes with the proper working of the Site nor shall you attempt to interfere with the proper working of the Site. You agree that you will not take any action that imposes an unreasonable or disproportionately large load on our infrastructure. You agree that you will not access, reload or "refresh" transactional event or ticket listing pages, or make any other request to transactional servers, more than once during any three second interval. You agree that you will not copy, reproduce, alter, modify, create derivative works or publicly display any content (except for your own personal, non-commercial use) from the Site without the prior expressed written permission of Ticketmaster Resale.
UNAUTHORIZED USE OF THE SITE
Any illegal or unauthorised use of the Site shall constitute a violation of the Terms of Use. You do not have permission to access the Site in any way that violates, or in the course of violating, the Terms of Use. Illegal or unauthorised use of the Site includes, but is not limited to, using the site to facilitate illegal ticket sales, unauthorised framing of or linking to the Site or unauthorised use of any robot, spider or other automated process on the Site. It shall also be a violation of the Terms of Use for any individual (or group of individuals acting in concert) to request more than 1000 pages of the Site in any twenty-four hour period (hereafter referred to as "Abusive Use").
SUSPECTED VIOLATION OF THE TERMS OF USE OR LAW; EQUITABLE RELEIF, AND LIQUIDATED DAMAGES
Violations of the Terms of Use, including unauthorised use of the Site, may be investigated and appropriate legal action may be taken by Ticketmaster Resale, including (without limitation) civil, criminal and injunctive redress. Subject to any rights and remedies you may have under the Fair Trading Act 1986 and the Consumer Guarantees Act 1993, you acknowledge and agree that in Ticketmaster Resale's sole discretion, and without prior notice, Ticketmaster Resale may terminate your access to the Site, cancel any ticket order you have made, remove your ticket listings, remove any unauthorised User Content or exercise any other remedy available, if Ticketmaster Resale believes that your conduct or the conduct of any person with whom Ticketmaster Resale believes you act in concert, or the User Content you provide, or the sale of any tickets listed by you on the Site, violates or is inconsistent with the Terms of Use or the law, or violates the rights of Ticketmaster Resale, a client of Ticketmaster Resale or another user of the Site. You agree that monetary damages may not provide a sufficient remedy to Ticketmaster Resale for violations of the Terms of Use and you consent to injunctive or other equitable relief for such violations. You agree that Abusive Use of the Site, as defined above, causes damage and harm to Ticketmaster Resale in the form of, among other things, impaired goodwill, lost fees and increased expenses associated with responding to Abusive Use of the Site. Accordingly you agree that liquidated damages are warranted for Abusive Use and if you, or others acting in concert with you, alone or collectively request more than 1000 pages of the Site in any twenty-four hour period, you, and those acting in concert with you, will be jointly and severally liable for liquidated damages in the amount of ten dollars ($10.00) per page request each time that a page request is made after that first 1000 during that twenty-four hour period. To the fullest extent permitted by law (including, without limitation, the Fair Trading Act 1986 and the Consumer Guarantees Act 1993), Ticketmaster Resale is not required to provide any refund to you if it exercises any of its rights or remedies because you have violated the Terms of Use or any of Ticketmaster Resale's rights. For more information about how Ticketmaster Resale handles copyright infringements on the Site, please see our Copyright Policy below. Additionally, Ticketmaster Resale reserve the right, in our sole discretion, to modify, suspend or discontinue any part of the Site at any time, with or without notice to you. Ticketmaster Resale also reserve the right, in our sole discretion, to impose limits on certain features and services and to restrict access to any part or to all of the Site without notice to you. To the fullest extent permitted by law (including, without limitation, the Fair Trading Act 1986 and the Consumer Guarantees Act 1993), Ticketmaster Resale shall not be liable to you or any third party for any claim or cause of action arising out of our exercise of the foregoing rights.
COPYRIGHT POLICY
Ticketmaster Resale may terminate the privileges of any user who uses the Site to unlawfully transmit copyrighted material without a license, express consent, valid defence or fair dealing exemption to do so. In particular, users who submit User Content to the Site, whether articles, images, stories, software or other copyrightable material must ensure that the User Content they upload does not infringe the copyrights or other rights of third parties (including, but not limited, to trademark, trade secret, privacy or publicity rights). After proper notification by the copyright holder or it agent to us, and confirmation through court order or admission by the user that they have used the Site as an instrument of unlawful infringement, Ticketmaster Resale will terminate the infringing users' rights to use and/or access to the Site. Ticketmaster Resale may, also in our sole discretion, decide to terminate a user's rights to use or access the Site prior to that time if Ticketmaster Resale believe that an alleged infringement has occurred.
DISCLAIMERS
Ticketmaster Resale does not promise that the Site will be error-free, uninterrupted or that it will provide specific results from use of the Site or any content, search or link on it. The Site and its content are delivered on an "as is" and "as-available" basis. Ticketmaster Resale cannot ensure that files you download from the Site will be free of viruses or contamination or destructive features. Ticketmaster Resale disclaims all warranties, express or implied, including also any implied warranties of merchantability and fitness for a particular purpose. However, nothing in these Terms of Use shall limit Ticketmaster Resale's liability for any breach of the Consumer Guarantees Act 1993 or will or purport to limit any consumer's rights that cannot be limited by New Zealand law.
LIMITATION ON LIABILITY AND INDEMNIFICATION
Nothing in this section (Limitation on Liability and Indemnification) is in anyway intended to exclude or limit, or excludes or limits (i) any liability these Terms of Use, the Buyer Agreement or the Seller Agreement expressly provides that Ticketmaster Resale has to you or (ii) any liability that cannot otherwise be excluded or limited under any law (including, without limitation, any liability that may not be excluded or limited under the provisions of the Fair Trading Act 1986 and the Consumer Guarantees Act 1993 or in respect of any consumer guarantee set out in the Consumer Guarantees Act 1993).
Other than where you are entitled to recover compensation for consequential loss under the provisions of the Fair Trading Act 1986 or the Consumer Guarantees Act 1993, Ticketmaster Resale will not be liable to you for any damages of any kind arising from the use of the Site, including (without limitation) direct, indirect, incidental, special, punitive and consequential damages or for lost profits, revenues or business opportunities or loss of enjoyment or opportunity, even if Ticketmaster Resale has been advised of the possibility of such damages. Ticketmaster Resale disclaims any and all liability for the acts, omissions and conduct of any third party users, Ticketmaster Resale users, advertisers and/or sponsors on the Site, in connection with the Ticketmaster Resale service or otherwise related to your use of the Site and/or the Ticketmaster Resale services. Ticketmaster Resale is not responsible for the products, services, actions or failure to act of any venue, performer, promoter, producer or other third party in connection with or referenced on the Site.
Without limiting the foregoing, you may report the misconduct of users and/or third party advertisers, service and/or product providers referenced on or included in the Site to Ticketmaster Resale at resale.service@ticketmaster.co.nz. Ticketmaster Resale may investigate the claim and take appropriate action, in its sole discretion.
You agree to indemnify and hold Ticketmaster Resale and its affiliates, and each of Ticketmaster Resale's and its affiliates' respective officers, agents, employees, contractors and principals, harmless from any loss, liability, claim or demand, including reasonable attorneys' fees, made by any third party due to or arising out of your use of the Site in breach of these Terms, including also your use of the Site to provide a link to another site or to upload content or other information to the Site.
TRADEMARKS
Ticketmaster Resale and the resale.ticketmaster.co.nz design are trademarks of Ticketmaster Resale or its affiliated companies. All rights reserved. The Site is operated by Ticketmaster NZ Limited (number 1587216), trading as Ticketmaster Resale.
September 2015
Privacy Policy
This Policy explains what personal information Ticketmaster and its group (known in this Policy as "we" or "Ticketmaster") collect both online (including through apps) and offline and how we use it. Please read it carefully.
Generally, we collect information about you if you create a Ticketmaster and/or Ticketmaster Resale account ("Ticketmaster account"), from your purchase or sale of tickets, when you email or call us, or from box office purchases operated or administered by us, and when you use our websites, apps and social media. We use that and other information to provide better services, marketing and support to you and our other customers (including by analysing your information to provide you with a personalised experience).
When you, for example, create a Ticketmaster account, buy or sell tickets, download one of our apps or contact us on the phone, we may ask your consent to use your information for certain purposes. Your choices about how we use information are described here.
As an authorised ticket agent, Ticketmaster sells tickets on behalf of third parties who provide or sponsor an event, or who operate a venue where we hold events. We refer to these artists, agents, venues, promoters or sponsors from whom we obtain tickets to sell to you as our "Event Partners". We may share your information with our Event Partners and may share your information with other third parties, as further described here.
The Ticketmaster Resale business is an online open marketplace providing a secure platform to buy and sell live entertainment tickets. If you buy a ticket via Ticketmaster Resale we will share your information as described here. For further information about Ticketmaster Resale please visit our website.
Ticketmaster is responsible for the processing of your personal information in accordance with the Privacy Principles in the Privacy Act 1993
Cookies Notice
We and third party organisations use cookies and other technologies, such as pixel tags on our websites and in our emails. For more information about cookies and how to disable cookies, please see our Cookies Policy.
We collect your information in different ways
Directly from you. For example, if you register for a promotion, create a Ticketmaster account, enter a competition or free prize draw, download an app, buy or sell tickets, post a comment on our websites or when you contact us.
Through your use of our websites and apps. You may view and use our websites and apps via a computer, phone, tablet or other device. We use tracking tools like browser cookies and web beacons on our websites and apps to collect information about your usage. To learn more, please see our Cookies Policy.
From third parties. For example, if you choose to use an integrated social media feature on our websites or apps, the third-party social media site will give us certain information about you. This could include your name and email address. Your activities on our sites and apps may be posted to the social media platforms. Further information about the third parties from whom we obtain information is available here.
Information we may hold about you
We use the following information for the purposes described in this Policy:
Your contact and account information. We will hold contact information you provide to us (e.g. name, address, phone number, email, country of residence, preferred language) when you create a Ticketmaster account, buy or sell tickets and/or participate in our competitions or promotions.
Your payment and billing information. We will hold payment and billing information you provide to us, e.g. credit card number and post code when you buy a ticket, in connection with the handling of your ticket orders/sales. If you've asked us to, we may also store payment and billing information to make it easier for you to buy or sell tickets in future.
Information you post online. For example, we hold information you post on our website or on a third-party social media site to which we have access (including reviews you post or surveys you complete). When you post information online, you must not infringe the rights of others (including privacy rights) and you should be aware that others may use, tag and/or re-publish your information in ways that you might not expect (including in ways that are unlawful). You understand that we and others (including our Event Partners) may use and re-publish any data you post online publicly, on our website or when using apps or social media tools.
Information on your preferences. We may collect information about events you like or products you buy or enquire about (e.g. as part of a survey or from your review of an event). We may also hold information on interests and demographic categories inferred from your interactions with us in order to provide you a better service and to provide you with more focused information. For example, if you buy tickets to a certain show and lots of people who went to that show also bought tickets for a different concert, we might send you information about that concert.
Information from other companies. We will hold information (e.g. your interests, purchases and household type) provided to us by other companies. We may also add information to your details which we have obtained from other companies or sources. For example, we may cross check the accuracy of the information we hold with other databases, or we may add demographic information. Much of this data is created using publicly available sources such as the edited electoral register or a publically available postal address list, or is derived from market research such as consumer panel surveys.
Website usage information. If you use our websites, we may collect information about the browser and device you're using and your IP address (this is a number that identifies a specific network device on the internet and is required for your device to communicate with websites). We might look at what site you came from, what you did and didn't use our site for, or what site you visit when you leave us.
App(s) usage information. If you use our app(s), we may collect your GPS location or your device's unique identifier. We might also collect the type of device you are using, or the version of the operating system your computer or device is running. We might look at, for example, how often you use the app and where you downloaded it. Where you allow us to we may also scan your music library when you download our app(s) so that we may send you information about events you may be interested in in your area. Your choices about how we use mobile information are described here.
Email response information. In relation to emails we send you, we may collect information on how you respond to such emails, for example, the number of times the email is opened or the links in them are clicked. Please see our Cookies Policy for more information.
Other information about your interactions with us. For example, if you interact with us via a box office, email, telephone or social media (e.g. Facebook).
We may use your information in the following ways and for the following purposes 
To provide you with products, services, account information and support. For example, we might use your information to confirm your registration for an event. If you give us your friend's information, we will use it to provide services you request from us. Before you give us a friend's information, please do make sure that you have your friend's permission to share that information with us.
To send you communications in connection with your transaction and events you attend. For example, we might send you emails about your Ticketmaster account or a ticket purchase or ask you if you would like to review an event you attended. We might also contact you about this Policy or any of our other policies or terms.
To identify trends and interests. We use your information to get to know what your preferences might be so we can improve our offering to you and so that your experience with us is more relevant and personal. We may combine information we get from you with information about you we get from third parties, including to analyse customer behaviour.
To monitor and improve our products, services, and websites. We analyse your information to improve our understanding of you and our customer base in general. We do this so that we can make better decisions about our services, advertising, products and content, based on a more informed picture of how our customers use our current services, and to provide you with a more customised experience.
To prevent or detect unlawful behaviour or to protect or enforce legal rights. For example, we may use your information to prevent the reselling of stolen or counterfeit tickets, misuse of our intellectual property (e.g. our or our Event Partner's brands), or fraud (including credit card fraud and fraud we think has happened during a sweepstakes or promotion or at an event) or other crimes.
For security purposes. We may use your information to protect the security of our company, employees, our customers, third parties and/or our/their property (including any events you may attend and our websites) as permitted by law.
For market research purposes. We may contact you as part of market research we are carrying out. You may choose not to participate.
To provide you with tailored advertising and online behavioural advertising. We may work with other companies to show you advertisements we think you may find relevant and useful. This may include advertisements displayed on our own websites or apps, or advertisements from us displayed on other companies' sites. The advertisements you see may be based on information collected by us or third parties and/or may be based on your activities on our websites or third party sites. The second type of advertising is called 'online or third party behavioural advertising'. Please see our Cookies Policy for more information and the choices you have.
For marketing purposes. Where you've agreed, you may be contacted by us by email, text message, telephone or other means with information or offers regarding our upcoming events, products or services (including newsletters). We may also send you information or offers on behalf of other businesses, but when we do this, we do not give those businesses your name and address. Where you've agreed to receiving information directly from selected third parties these parties may include charities and retail companies for example, companies offering financial, health, leisure or subscription services.
As otherwise permitted by law. In limited circumstances, we may also use your information for other purposes where permitted by law.
You have certain choices about how we use your information 
When you create a Ticketmaster account, buy or sell tickets or download our apps, we may ask for your consent in order to collect, process or use your personal information for specified purposes. If you wish to withdraw any consent you have provided to us for such use of your personal information, please contact us or tell us about your preferences using the methods described in this section.
You understand that if you choose not to give us consents, or if you withdraw consents, you may not be able to take advantage of one or more features we offer.
In addition to contacting us, you can opt out in the following ways:
You can opt out of receiving marketing communications including newsletters. To stop receiving Ticketmaster marketing communications you can change your preferences within your account or follow the instructions in any promotional message you get. To stop receiving Ticketmaster Resale marketing messages follow the instructions in any message you get.
Your device settings should provide you with instructions on how to turn off push notifications. It may take about ten days to process your request. Don't worry! Even if you opt out of getting marketing messages, we will still be sure to send you transactional messages. For example, we may still contact you about your orders.
You can control and opt out of the use of cookies and tracking tools. To learn how to manage how we use cookies and other tracking tools, please click
We may share your information with the following third parties
Within the Ticketmaster family of companies. We may share any or all of your information with our group companies for any of the purposes referred to in this Policy.
Our Commercial Partners: If you purchase tickets to an event through a promotion or rewards programme provided by another company, we may receive and/or share your personal information with that company. You should read their privacy policy to learn how they treat your information.
Our Event Partners. We may share any of your information with our Event Partners so that they can run the event for which tickets have been purchased, analyse customer behaviour, provide a better service and support to customers, and for any other purpose described in our Event Partners' privacy policies (including marketing). You should read those policies to learn how they treat your information. From time to time Ticketmaster Resale may list tickets for sale on behalf of (or as agent for) an Event Partner, including, without limitation, "platinum" seats. If you buy these tickets, your personal information may be shared with the Event Partner as described above.
Selected third parties. If you consented to be contacted by email or other means by selected third parties, we may provide your information to the third parties we select, and these third parties may use this information for their marketing or advertising purposes.
Our third party service providers. We may share your information with third parties so that they can provide services to us (e.g. a mailing house, a courier, a call centre provider, a market research company or online behavioural advertising companies), but where we do we will put in place a written agreement protecting your information.
Third parties who provide goods and services purchased by you. Your information may also be shared with relevant third parties offering goods and services you have purchased through our website (e.g. ticket insurance or merchandise) so that they can process and fulfil your orders (including by contacting you). If you buy tickets via Ticketmaster Resale, we may disclose your name, contact number and address details to sellers so they can fulfil your order.
If we think we have to in order to comply with legal or regulatory requirements or to protect ourselves, Event Partners or third parties. Where permitted or required by law, we may also share information requested by a government agency or other authorised body or organisation, to protect or enforce our rights or the rights of any Event Partner or third party, or in the detection and prevention of fraud (including credit card fraud and fraud we think has happened during a sweepstakes or promotion or at an event) and other crimes.
Any successor to all or part of our business. Where permitted by law, we may give a successor your information to use for the purposes set out in this Policy - and we may also give a potential successor this information - but only where we have taken reasonable steps to ensure the security and confidentiality of that information.
Our sites and apps are not intended for children. Our sites and apps are meant for adults. We do not knowingly collect personal information from children. If you are a parent or legal guardian and think your child has given us information, you can contact us.
We use standard security measures 
We have security measures in place to protect your information. The standard security measures we use will depend on the type of information collected. However, the Internet is not 100% secure. We cannot promise that your use of our sites will be completely safe. We encourage you to use caution when using the Internet. This includes not sharing your passwords.
We may link to third party sites or services we don't control
  If you click on one of those links, you will be taken to websites we do not control. This Policy does not apply to the privacy practices of those websites. Read the privacy policy of other websites carefully. We are not responsible for these third party sites.
You can deal with us anonymously in certain circumstances 
When creating a Ticketmaster account we ask you to provide your name, an email address and a password. To create a Ticketmaster account you do not have to provide us with your real name or an email address that identifies you. However, if you want to buy or sell tickets we will need to know your real name and contact details. We also need valid credit or debit card details if you want to buy tickets and valid credit or debit card details and your bank account details if you wish to sell tickets. This is so that we can process your transaction.
If you contact us with a general query you can also do so anonymously but if you wish to discuss your Ticketmaster account you will need to provide us with your personal information so that we can locate the account and verify that we are talking to the account holder.
We may transfer your information to other countries
  The transfer of your information for use in line with this Policy and Cookies Policy may involve the transfer of your information to other countries (including outside New Zealand). For example, the database we use to store your account details is hosted by our parent company based in the United States of America. The laws of other countries to which your information is transferred may not provide the same level of protection for your personal information as the law of your home country. We do, however, put in place appropriate technical and contractual protections for your personal information in accordance with applicable laws.
Contact us about privacy
If you have any questions, complaints or require a copy of the information we hold about you, please contact us:  
Please do not include your credit card number or other financial or sensitive information in your email.
  You can correct, amend or update information you have given us by logging into your Ticketmaster account.
What we will do if there is an update to this policy
From time to time we may change our privacy practices. We will notify you of any changes to this Policy as required by law. We will also post an updated copy on our website. It will have a different date and version number from the one set out below. Please check our site periodically for updates.
Who we are
We are Ticketmaster NZ Limited (number 1587216)and its group companies. You can find out more about us here.
Last Updated: September 2015


Cookies policy
When you interact with us (for example use our sites, apps or subscribe to marketing emails) we and third party organisations may collect information by using cookies and other technologies such as pixel tags (for simplicity we refer to all such technologies as 'cookies'). By continuing to use this site, when you create an account or when you buy/sell tickets, you agree to us and third party organisations using cookies in line with your cookie settings. For information about how your personal information is used please see our Privacy Policy.
What are cookies and how do they work? 
Cookies are small bits of text that are downloaded to your computer or other device when you visit a website. Your browser sends these cookies back to the website every time you visit the site again, so it can recognise you and can then tailor what you see on the screen.
Pixel tags (sometimes called web beacons): A pixel tag is an invisible image with a line of code which is placed within an email message or on a web page.
What do we use cookies for?

  1. To provide you with the service you have asked for (Essential cookies) 
For example keeping you logged in during your visit. Without cookies the site might forget you and you'd have to constantly log back in. When you buy tickets, cookies make sure they're still in your shopping basket when you get to the checkout.
2. To show adverts or to send you emails that are more relevant to your interests (Advertising cookies) 
For example we and third party organisations may use cookies to restrict the number of times you see the same advert or to show other adverts that may be more relevant to you - often called online behavioural advertising (OBA). OBA is a way of using information about your web-browsing activity, collected by using cookies, to group you with other users into interest groups and show you advertisements based on those interests. More specifically, pixel tags are also used to help activate a cookie to integrate your web activity with your email activity so that we and third party organisations can provide you with more relevant advertising.
3. To analyse and improve your browsing and email experience (Analytics & Customisation cookies) 
For example, for analysis purposes, we like to know what pages and links are popular, including the information in our emails, and which ones don't get used so much to help us keep our sites and emails relevant and up to date. We also use them to customise your visits to the site, for example to remember choices you make such as your language or region.
Using browser and email settings to manage cookies 
In addition to our Cookie Consent Tool, most browsers will enable you to manage your cookies preferences e.g. have the browser notify you when you receive a new cookie or use it to disable cookies altogether. If you do decide to disable or delete them altogether some sites won't work as well as they rely on cookies to provide you with the service you have requested (see Essential cookies, above).
If you do not wish to allow us to use cookies within our emails, such as pixel tags, the best way to do this is not to enable images when you view our emails. In other words, only view the plain-text of the email. Some web browsers and email clients have settings or extensions available to disable/block such cookies.
Last updated: September 2015
Verified Tickets copy will go here

Our commitment to you as a Buyer
Ticketmaster promises you will receive valid tickets in time for your event when purchased through the Ticketmaster Resale Marketplace, or you'll get your money back.
If a problem arises you won't have to deal direct with the seller. Ticketmaster Resale will step in on your behalf to source replacement tickets that are comparable or better – at no additional cost to you.
In the unlikely event we can't get the seller to deliver your original tickets or we can't source replacements on your behalf, we promise that you will get 100% of your money refunded.
We're here for you when you need us. Contact us anytime with questions or problems. Our fan support team is here to ensure you have an incredible experience.
The details
If you have a problem with your tickets – if they've not arrived, are the wrong ones or you receive correct tickets but experience problems entering the event, then all you need to do is contact our fan support team and we'll take it from there. There's no additional cost to you for this – it's all part of Ticketmaster Resale's service, committing to create a safe and transparent marketplace for buyers and sellers of tickets.
You can reach us at 0800 770 015 or resale.service@ticketmaster.co.nz.
Contact us at any time prior to the event, although please note if it's within 5 days of the event taking place it may be more difficult to source alternative tickets and your options may be limited to receiving a refund. If you are contacting us after the event has taken place because you experienced problems with your tickets, you must do so within 5 days of the event to make sure we can take the issue up with the seller in good time. However, please note that if you received incorrect tickets but didn't contact us before the event took place you won't be able to claim under the Ticketmaster Guarantee. You should check your tickets carefully when they arrive to make sure they match the ones you purchased.
This commitment is given to you by Ticketmaster Resale in addition to your rights and remedies as a consumer under applicable law (including the Fair Trading Act 1986 and the Consumer Guarantees Act 1993) in respect of services supplied by Ticketmaster Resale or third parties